Love Your Eyes Bundle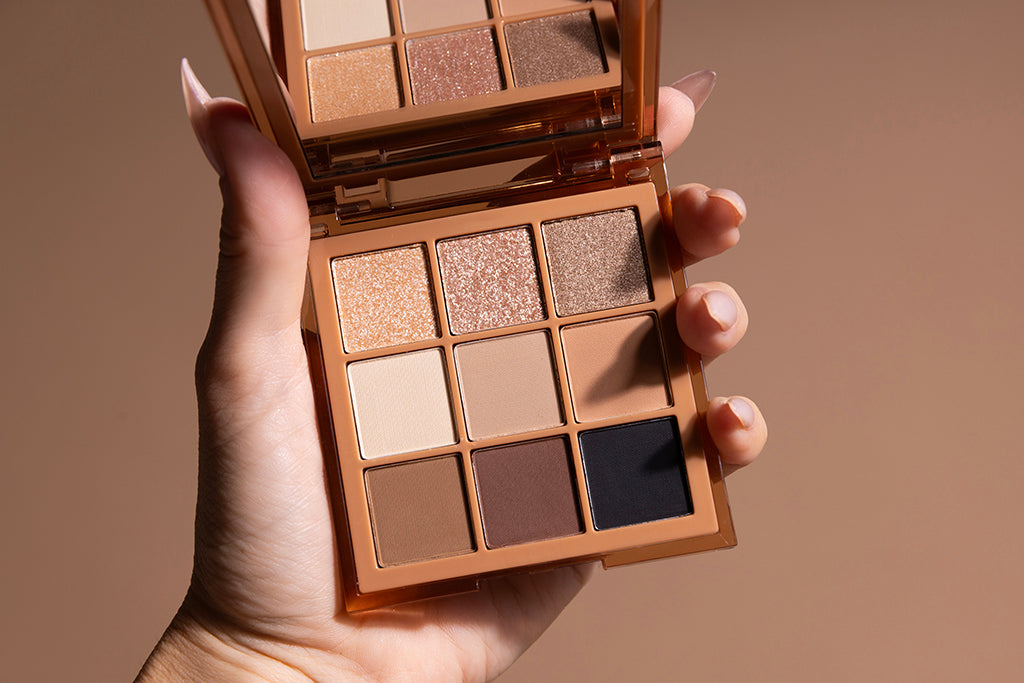 Show your eyes some LOVE with our Love Your Eyes bundle!  Grab our AMAZING eyeliner, our INCREDIBLE neutral eyeshadow palette, and our INDISPENSABLE eye makeup brush kit, arming yourself with all the products you need to create a STUNNING eye makeup look while saving yourself some money!  It's a WIN-WIN!
Palette: The PERFECT neutral palette you will use every day!  No more paying for 15 shades in an eyeshadow palette to get the six colors you'll actually wear.  You can use every shade in this palette to perfect your eyeshadow look - from everyday wear to a glammed-up date night!  A beautiful blend of shimmers and mattes that are incredibly buildable!  And because we care about our babes, this product is paraben free and vegan, and cruelty free too!
Eyeliner: Slay all day in our new eyeliner!!  We've designed this liner with all our babes in mind!  We chose a wider pen for easier control and dexterity.  The tip is extra fine, giving you ultimate control over your line.  The formula is flawless!  It dries quickly to a deep black, and because it is waterproof and sweat proof, it will only come off when you are ready to end the day.  Oh, and did we mention it's paraben free, because we love our babes and care about their health?
Brush kit: This makeup brush kit includes 10 luxurious brushes, sure to be the only set you'll need. It comes packaged in a roller bag with a slot to house each brush for easy organizing and convenience. The brushes are made of high quality synthetic bristles and a wooden handle, glazed in white high gloss. 
The brush set includes:
V1: Eyeliner precise angle brush
V2: Cream/Shimmer brush
V3: Small detail brush
V4: Small angle detail brush
V5: Small pencil brush
V6: Transition blending brush
V7: Flawless blending brush 
V8: Medium shader brush
V9: All over brush 
V10:  Large crease pencil brush